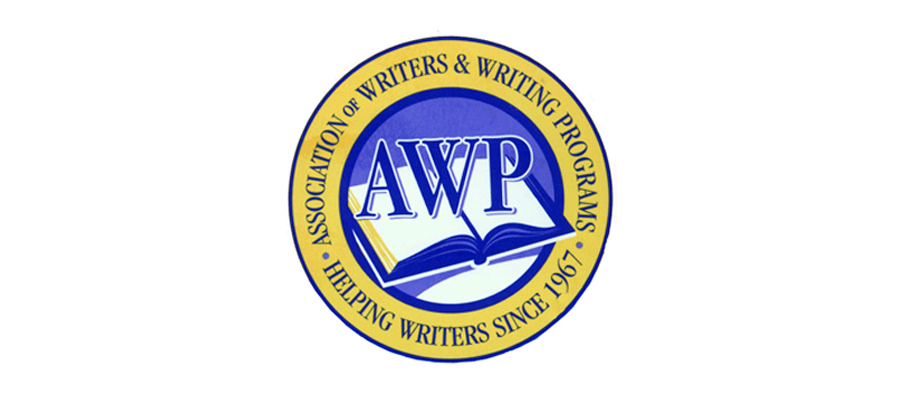 How many writers does it take to fill the Seattle Convention Center? Thousands of people are here for the Association of Writers and Writing Programs (AWP) Annual Conference. The place swarmed with people when I walked in this morning and stood in line (H –L) to pick up my registration packet and press pass. A book fair added to the hustle with rows and rows of booths where literary presses and journals show their wares.
Yesterday I spent the day with my cousin on pastoral Vashon Island so the noise and activity inside made me seek out a secluded corner (actually called the "Dickinson Quiet Space" with a poem that begins "There is a solitude of space") to plan my day. Each hour offers at least 25 options for sessions and readings, the super-sized conference.
Annie Proulx, the keynote speaker at the 2014 AWP conference. Photo: U.S. Embassy in Argentina, Creative Commons, some rights reserved
I started off with a panel of authors who write "literary" children's fiction. They discussed how they reconcile their artistic vision with the need of their publishers to sell lots of books. The five women panelists were all articulate and funny. Sara Zarr said it's easy for her to write books that are all conversations and relationships, "internal struggle" books. It stretches her as a writer to try making more things happen, to beef up the plot. Laurel Snyder, who studied poetry at the Iowa Writers Workshop, told us that as a poet she never wrote for an audience, only for herself. Now, as a children's book writer, she writes for someone and enjoys actually having readers. Stephanie Kuehnert wrote raw and brutal scenes and thought she was writing literature for adults, but when her manuscripts didn't sell her agent had her take out all the adult characters and market her novel as YA (Young Adult). She found an editor within weeks. Young Adult literature has "grown up" and sex and violence are now part of the territory.
A nuts and bolts workshop filled the next hour for me, with a panel of booksellers and authors telling how they sell books. (I've got a manuscript with an agent now and hope that some day I'll actually use this information.) Author Jonathon Evison was particularly good, a real stand-up comedian who would be a great person to invite to any bookstore. When someone in the audience asked the events planner for Elliot Bay Bookstore what was the best way to get her attention, Evison said, "Buy four books and stand in front of her with your pile."
Even a book reviewer has to eat…Betsy on the right, enjoying a Japanese dinner she described as the most authentic since her time in Japan.
I couldn't resist the title of the next session: How to Write a Good Bad Book Review. The panelists were all book reviewers for the NYT or Slate or other top publications and they too had lots of fun being together and laughing at reviews that skewered books. But they were quick to say that a bad review has to be very well-written and have something to say other than complete derision. Sasha Weiss of The New Yorker said reading book reviews should be "intensely pleasurable" and that the reviewer has to earn authority by being a good writer herself. Parul Sehgal of the NYT talked about the importance of tone, especially in a bad book review, and that the enemy is cliché. Dan Kois, the editor of Slate, was annoyed by NYT reviewer Michiko Kukitani's recent negative review of SLU alum Lorrie Moore's new book of stories. Kukitani said the new book is "disappointing," a word that is loaded with meaning. Kois said she never explained her disappointment, if she had the review would have been far richer.
Okay, here's a close up of that Japanese dinner. Photo: Betsy Kepes
Sprinkled throughout the three days of this conference are readings by famous and not-so-famous writers. I went to a panel where David Guterson (Snow Falling on Cedars and several other novels) and Erik Larson (The Devil in the White City) read from their work and talked with a moderator. Guterson read new poetry and I have to say I would have preferred some of his prose. Larson read an excerpt from The Devil in the White City which also seemed puzzling as he has written a few books since that one. They did better when they answered questions from a moderator. Both men live in Seattle and admitted that the gloomy, rainy weather of winter help them stay inside to write. When asked how he picked topics for his books, Larsen said he mopes around for almost a year after he finishes a book before he finally settles on a new subject. "You really have to feel trembling with enthusiasm," he said. If you're not that way at the beginning of a project, don't write that book.
Before Annie Proulx's Keynote talk began at 8:30pm I had time to get tea and a sandwich at a Starbucks and take the long escalators up to the tenth floor of the public library to join quiet rows of people working on computers and doing research. The building is new and "modern" with a roof of steep angles and a metal grid that makes it look like a giant waffle iron. It is obviously well-loved by the people of Seattle—hundreds of library computers are available, along with a job search area and tables and chairs everywhere with people reading and working. Even at 7pm on a Thursday evening it was full of people.
I made sure to get to the convention center Ballroom A-B-C early enough to get a good seat in the second row. Before the talk began I chatted with a woman from Vancouver Island, also at her first AWP conference. She went to university in Ottawa so we had some fun talking about that city.
Just before 8:30pm a small cluster of people passed in front of us to sit in the front row. An older woman with shaggy gray hair and a limp caught my attention. Was it…? Yes, Annie Proulx came to the podium after a funny introduction by a professor from the University of Washington. He compared Proulx's prose to the press comments given by the quarterback of the Seattle Seahawks.
Years ago I read Proulx's first novels, Postcards and The Shipping News. The vivid writing drew me in to her world of flawed men and women who find, usually, a little happiness by the end of the book. Proulx's short story "Brokeback Mountain" became a very successful movie. I'd highly recommend reading the short story, a tightly wound drama written with Proulx's distinctive "muscular" prose. (That sounds a little ridiculous, but read the story and you'll see what I mean.)
When Proulx began to read in a rich even voice it was a treat to hear a master at work. She was both profound and funny. Proulx read from a prepared text with her major theme "why do we write"? It's simple, she said, we write to communicate and the bound book was humanity's most important invention for 1500 years. Proulx is a master of one-line zingers. She said in recent years the number of readers has declined but the number of authors has "violently exploded" with the rise of self-publishing.  Book reviewers have always had only one qualification—they are able to read.
The crowd gave Proulx a standing ovation when she left the stage and the line was long at her book signing table. I had to skip the signing to catch a bus north to Lake City where I'm staying with friends. After the ride and a short walk through a quiet neighborhood I'm having a tough time falling asleep. My mind is still fizzing with the excitement of the day and it's worth a little insomnia.
Coming next—more workshops and Gretel Ehrlich and Barry Lopez, plus a special appointment at the Seattle library to view a rare volume of photographer Edward Curtis's twenty-volume masterpiece The North American Indian.